1SU44005
In Stock
- Ships 3-5 Days
In Stock! Reliance Electric SP500 Drive. Call Now!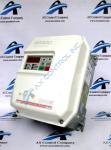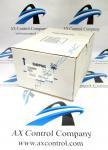 Click here to load more images
1SU44005
In Stock
- Ships 3-5 Days
In Stock! Reliance Electric SP500 Drive. Call Now!
Speak to our customer service team:
Check out our comprehensive warranty.
And our exchange program.
Product Description
1SU44005 is an SP500 drive that is manufactured by Reliance Electric. This drive has a rated horsepower of 5.0 HP and is contained in a NEMA 4/12 enclosure. The rated voltage is 380-460 VAC based on the drive model number. The enclosure size for this drive is size B. The dimensions of Enclosure B are 301.7 mm (11.88 in) (H) x 160.1 mm (6.3 in) (D) x 222.3 mm (8.75 in) (W). The weight of enclosure B is 5.4 kg (12 lb). Enclosed drives such as the NEMA 4/12 have to operate between 0° to 40° C (32° to 104° F).

IET Output Enable is the F-09 parameter. When this setting is off, this is an indication that the controller is running. When this setting is on, this is an indication of an IET fault. The fault will remain until it is cleared by the user pressing the "STOP/RESET" key (in Local operation) or by using the remote IET reset signal (for Remote operation). Carrier Frequency is the F-10 parameter. This setting ranges from 4-8 KHz and helps compensate for acoustic noise, heating, and other current problems by adjusting the switching frequency of the transistors in the inverter section. This setting also controls the width of the pulse and keeps the current smooth to the motor. A carrier frequency at 4 KHz maximizes the drive's continuous power rating. Increasing the carrier frequency alleviates acoustic noise but may derate the controller in some applications.
1SU44005 Technical Specifications
Manufacturer:

Reliance Electric

Series:

SP500

Part Number:

1SU44005

HP:

5 HP

Input Voltage:

380-460 VAC

Enclosure:

NEMA 4X (Indoor Only)/NEMA 12

Hz:

50/60Hz

Labeling:

UL Listed, IEC Certified
Frequently Asked Questions About 1SU44005
How big is 1SU44005?
1SU44005 is 11.88 inches tall at its' highest height. 1SU44005 is 8.75 inches wide as its' largest width. 1SU44005 is 6.30 inches in depth. For more dimensions of a Reliance 1SU44005, look at figure 3.2 in the manual. The figure in the manual is a diagram with all 1SU44005 dimensions.
If 1SU44005 is surrounded by other drives, are there any measures I should consider?
When the top and bottom of 1SU44005 are adjacent to other drives, there should be a 10 inch clearance. The sides of 1SU44005 if next to another drive should be at least 4 inches away.
What size wires does 1SU44005 use?
All wires used for powering wiring a Reliance 1SU44005 should be a max of 14 AWG. 1SU44005 has input and output wiring, 1SU44005 has DC bus wiring, and 1SU44005 has snubber resistor and ground wiring.