AX Control Inc. Repair Services
Call us at 1-800-991-7026 or email as at sales@axcontrol.com
Please Note: AX Control Inc. recommends that all programs, software downloads, parameters, jumpers, and dip switch settings are fully backed up, saved, and/or documented prior to sending in for repair. In order to test the full functionality of most industrial products, they will be reset to factory OEM specifications. Prior to re-installation we ask that our customers verify the specifications of their particular applications in order to avoid damage to their line. Please give us a call with any questions in this regard prior to the start of repair.
Repair Time
Standard 2-4 Week Repair
5-7 Day Rush Repair (+10% or $50)
48 Hour Emergency Rush Repair (+25% or $100)
Repair Warranty
3 Year Warranty for all PLCs and HMI Displays
2 Year Warranty for all AC/DC & Servo Drives
1 Year Warranty for all Motors
Free Shipping
We are pleased to cover the cost of domestic ground shipping to and from our facility during repair.
Drives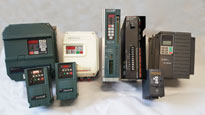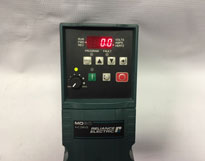 Reliance Electric
GV3000
SP500
FlexPak 3000 & FlexPak Plus
DC1, DC2, & DC3
MinPak Plus
BRU-200 & BRU-500
MD60 & MD65
BSA Series
GV6000
SP120 & SP200
HR500 & HR2000
Vectrive AC Servo
GP-1200 & GP-2000
GE & Fuji Electric
AF-60 LP
AF-600
AF-650
DC300
AF300
Eurotherm
590 Link Series
620 Vector Link
PLCs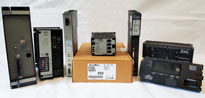 GE General Electric
Series One Jr.
Series 90-20
Series 90 Micro
Versapoint
Durus Controllers
Square D Symax
8030 Series
8020 Series
8010 Series
8005 Series
8055 Series
HMIs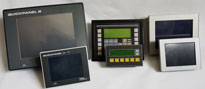 Pro-Face Xycom
Legacy Displays
GP4000
GP3000
PS3000
PS4000
APL3000
Circuit Boards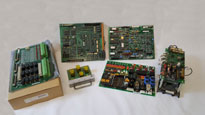 GE Turbine Control
Mark I-II IC3600
Mark IV DS3800
Mark V DS200
Mark VI IS200
Speedtronic