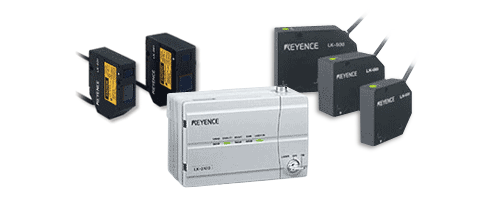 The Keyence LK Series features laser displacement sensor heads which allow the user to obtain precise measurements. Various controllers and cables are available along with the sensor heads in order to facilitate the production line. Our large inventory of New and Remanufactured Keyence LK Series Sensors and Controllers enables us to pass them on to our customers at extremely competitive prices.
---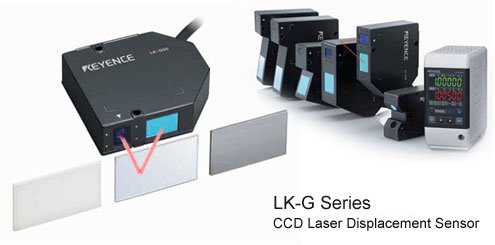 The Keyence LK-G3000 offers unparalleled precision from the updated sensors it provices. A multifunctional controller allows the operator to make simply modifications and alterations.
---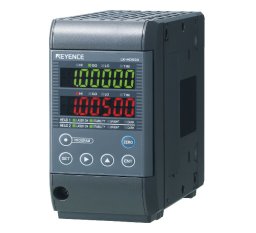 The Keyence LK-G5000 Series features High Speed High Accuracy Sensors with a variety of controller options. This newest of the LK series provides industry leading technology at low prices.
---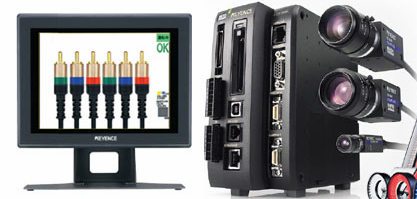 Keyence CV-3000 Series Vision High Speed Digital Machine Vision Multi-Camera System. This product line includes a wide variety of Vision Sensors, Cameras, Cables, and Controllers.
---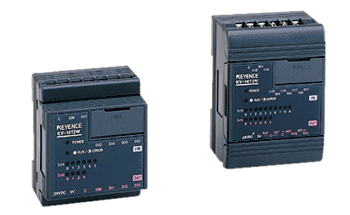 The Keyence KV PLC Series features Super Small Micro PLCs with expansion units for I/O. These PLCs are a low cost, high quality alternative to other notable PLC lines.
---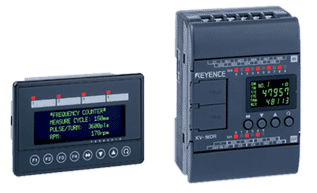 The Visual KV Series by Keyence features compact PLC units with built-in AC power supplies. These easy-to-use modules allow real-time monitoring and fast processing with user-friendly Windows ladder software.
---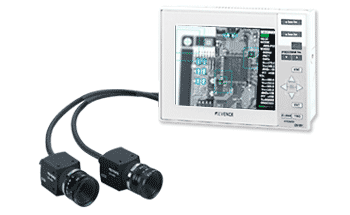 The CV-500 Series by Keyence features built-in monitor Vision Systems, with easy operation via remote control, as well as digital interfaces and simple I/O connections.
---