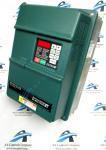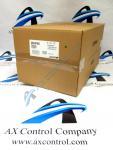 Click here to load more images
Speak to our customer service team:
Check out our comprehensive warranty.
And our exchange program.
20V4160 Technical Specifications
HP:

20 HP

Input Voltage:

380-460 VAC

Enclosure:

Type 1/IP20

Keypad/Display:

Built-In Keypad

Manufacturer:

Reliance Electric

Series:

GV3000

Part Number:

20V4160

Phase:

3 Phase

kW:

15.0kW

Hz:

50/60Hz

Instruction Manual:

D2-3359 & D2-3360
Frequently Asked Questions About 20V4160
Does AX Control stock and sell the Reliance Electric 20V4160 GV3000 AC Drive?
Although the 20V4160 is no longer manufactured, we do our best to keep New Surplus, Remanufactured, and Used surplus in stock and available for our customers. Please contact us for pricing, warranty, and current inventory levels regarding the 20V4160 AC drive.
What are some common fault codes and error codes seen with the 20V4160?
FL - Function Loss
CHS - Checksum Error
OC - Overcurrent
OH - Drive Overtemperature
Pun - Power Module not identified
Can AX Control help me troubleshoot my existing 20V4160 GV3000 drive?
Our technicians know these drives inside and out. We will be happy to assist with your 20V4160 and recommend corrective actions or bring it in for evaluation and repair if necessary.
Are the manuals available for the 20V4160?
We will be happy to provide the GV3000 manual in either the pdf version or, if necessary, a physical copy. The 20V4160 will have both a software version manual that includes parameter and programming references and a hardware manual that shows the 20V4160 specifications and replacement parts.