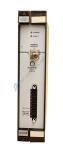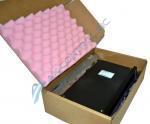 Click here to load more images
Speak to our customer service team:
Check out our comprehensive warranty.
And our exchange program.
57C494 Technical Specifications
Manufacturer:

Reliance Electric

Series:

AutoMax PLC

Part Number:

57C494

Product Type:

Power Supply Module

Instruction Manual:

J2-3008
Frequently Asked Questions About 57C494
Which slot racks does 57C494 fit in?
57C494 can be used in a 6, 10, or 16 slot rack. 57C494 plugs into the leftmost position in any of these racks.
What is the strength of 57C494?
57C494 is a 147 watt Power Module.
What is on the front of 57C494?
The faceplate of 57C494 has two LED indicators, a keyswitch and guse, and a terminal block connector.
Which manual goes with 57C494?
Manual J2-3008, the AutoMax Power Supply Modules and Racks Manual is the manual for 57C494. The manual was written by Reliance and is specifically a 57C494 manual.