57C493
In Stock
- Ships 3-5 Days
Reliance Electric | AutoMax PLC
In Stock ! Reliance Electric AutoMax 57493 Power Supply 375w Module 57 C 493 57C-493 57493 J2-300B Call Now! NEW and REMANUFACTURED IN STOCK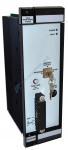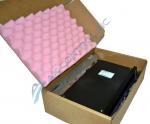 Click here to load more images
57C493
In Stock
- Ships 3-5 Days
Reliance Electric | AutoMax PLC
In Stock ! Reliance Electric AutoMax 57493 Power Supply 375w Module 57 C 493 57C-493 57493 J2-300B Call Now! NEW and REMANUFACTURED IN STOCK
Speak to our customer service team:
Check out our comprehensive warranty.
And our exchange program.
57C493 Technical Specifications
Manufacturer:

Reliance Electric

Series:

AutoMax PLC

Part Number:

57C493

Product Type:

Power Supply Module

Instruction Manual:

J2-3008
Frequently Asked Questions About 57C493
Is 57C493 enclosed?
Yes, 57C493 is enclosed in a protective steel housing with an integral heatsink.
What does 57C493 contain?
57C493 contains a 376 watt Power Supply Module as well as two keyswitch keys.
What power does 57C493 convert?
57C493 converts 115 VAC input power. 57C493 converts the 115 VAC into the DC voltages necessary to operate the other modules contained in the rack.
Will I learn more about 57C493 in the manual?
Yes, the manual for 57C493, Manual J2-3008, the AutoMax Power Supply Modules and Racks Manual, is a great manual when referencing 57C493. The manual is specific to 57C493 along with the other Reliance AutoMax power supply module and the three slot racks.