57C435
In Stock
- Ships Today
Reliance Electric | AutoMax PLC
57C435 In Stock! Reliance PLC Automax 7010 Series Processor Module. Call Now! WE WILL BEAT ANY MAJOR COMPETITOR'S PRICE FOR THIS PRODUCT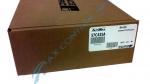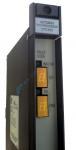 Click here to load more images
57C435
In Stock
- Ships Today
Reliance Electric | AutoMax PLC
57C435 In Stock! Reliance PLC Automax 7010 Series Processor Module. Call Now! WE WILL BEAT ANY MAJOR COMPETITOR'S PRICE FOR THIS PRODUCT
Speak to our customer service team:
Check out our comprehensive warranty.
And our exchange program.
57C435 Technical Specifications
Manufacturer:

Reliance Electric

Series:

AutoMax PLC

Part Number:

57C435

Product Type:

Processor Module

Instruction Manual:

J-3650
Frequently Asked Questions About 57C435
What is the CPU speed on a Reliance 57C435?
57C435 has a CPU speed of 8 mHz.
What software is used with 57C435?
57C435 uses ReSource AutoMax Programming Executive softwares. The software for 57C435 must be purchased separately.
Where can I find the manual for a Reliance 57C435?
We can send you the manual for 57C435 or you can find the manual on our website. The manual is the AutoMax Processor Module Manual - Instruction Manual J-3650. The manual is a manual for 57C435, 57C431, and 57C430A.