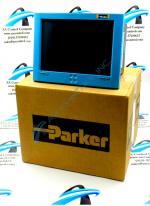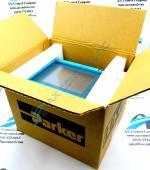 Click here to load more images
Speak to our customer service team:
Check out our comprehensive warranty.
And our exchange program.
L5392 Technical Specifications
Manufacturer:

Eurotherm Parker SSD

Series:

SSD Link / Eurotherm Drives

MPN:

L5392

Product Type:

LinkStation

Model:

Color Linkstation

Manual Number:

HA353686

Voltage:

85/265 VDC

Dimensions:

6.61 H x 8.50 W x 5.59 D inches, 6.6lbs
Frequently Asked Questions About L5392
What type of display does the L5392 have?
The L5392 is a color linkstation with a 6 inch LCD display. The L5392 has a brightness adjustment features to lighten or darken the LCD screen as much as needed.
What is the purpose of the L5392?
The L5392 is a touchscreen operator control station used to control the Link network. The L5392 allows for direct control of all module, drives, and programmable logic controllers within the Link network.
Does AX Control provide a warranty on the L5392?
AX Control will provide a three year warranty on any HMI including the L5392. If your L5392 isn't functioning correctly, AX Control will either repair any issues, replace your device, or grant your a refund.