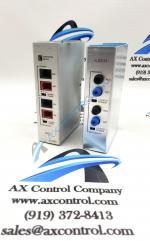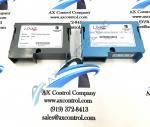 Click here to load more images
Speak to our customer service team:
Check out our comprehensive warranty.
And our exchange program.
L5311 Technical Specifications
Manufacturer:

Eurotherm Parker SSD

Series:

SSD Link / Eurotherm Drives

MPN:

L5311

Product Type:

Link Card

Model:

RTN Acrylic Link Card

Manual Number:

HA353795

Voltage:

5 VDC

Dimensions:

4.7H x 1.25W x 3.54D inches, 0.3lbs
Frequently Asked Questions About L5311
Where is the L5311 held?
The L5311 is a Link card that is desgined to be held in a Link Station Rack. When the L5311 is plugged into the Link Rack, it communicates and transmitted data across the Link network.
What are the functions of the black and blue points on the outside of the L5311?
There are two black and two blue points on the exterior of the L5311. The black points function as a RCV while the blue points are XMT. The first two points are primary points while the second two are secondary points.
Does AX Control provide a warranty on the L5311?
AX Control will provide a two year warranty for the L5311. If your device breaks within its warranty, AX Control will either complete any repairs, provide you with a new device, or give you a full refund.
What is the difference in appearance between the L5311 Rev 3.0 and the L5311 Rev. 2.1?
The L5311 Revision 3.0 features fiber ports that allow the user to connect the fiber directly to the ports during installation. The older L5311 Rev. 2.1 has four plug ports which accept a customized plug that can attach to the fiber optic cable.