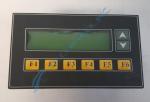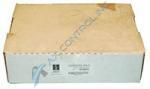 Click here to load more images
Speak to our customer service team:
Check out our comprehensive warranty.
And our exchange program.
Product Description
HE693OIU057 is an Operator Interface Unit from the HE693OIU series, produced by Horner. The purpose of this device is to provide a user with increased access to critical information in PLCs while in use. The intention of these specific Operator interface Units (OIM) is to be used with GE Fanuc PLC products, including series 90 PLCs and Genius Distributed I/O Systems. This design makes easy integration with the backplane, I/O bus, and ladder logic programming of Series 90 PLCs. The OIM can operate with both a 5 VDC power supply and 24 VDC power supply. When using these ratings for power, 250 mA and 120 mA are needed, respectively. Contact AX Control if you have any questions.

Key features of this specific model of OIM include an RS-485 and RS-232 port for SNP connection and programming. The OIM includes 6 separate programmable function keys for the user. The display has a 2 x 16 Liquid Crystal Display. The character height on this display is 0.375". There is an optional Real-time Calendar and Clock. This OIM is configurable with IBM software. It has Alarm Enunciation Capability. The OIM can perform linear scaling using a typical mx+b equation. The OIM can utilize both double integer reading and writing. The OIM has a height of 3.50" and a width of 6". The mounting depth is 2.13". The OIM should only be operated in temperatures between 0 and 60°C. Humidity should be kept between 5% and 95% to ensure no condensation
HE693OIU057 Technical Specifications
Manufacturer:

Horner

Series:

GE Fanuc Series 90-30

MPN:

HE693OIU057

Type :

Operator Interface Unit
Frequently Asked Questions About HE693OIU057
What is the function of the HE693OIU057?
The HE693OIU057 is a Operator Interfase Unit within the GE Fanuc Series 90-30. The HE693OIU057 provides users with a device to communicate with their Programmable Logic Device.
What is the power requirement for the HE693OIU057?
The power required for the HE693OIU057 is 5V and can be gotten from either an external source or the Series 90-30 PLC port.
How should the HE693OIU057 be mounted?
The HE693OIU057 is designed to be mounted horizontally and on a permanent panel.