The Industrial Internet of Things (IIoT) has been described as the basis of the coming Fourth Industrial Revolution, otherwise known as Industry 4.0. IIoT is essential to manufacturing. But why? What benefits does the technology bring to the industry?
IIoT brings connectivity, automation, and data analytics to the factory floor. Embedded or attached sensors gather data, which is then used as the basis of analytics and machine learning processes to create a "smart factory."
Smart factories employ a number of different technologies, including
machine learning to analyze data
sensors and other monitoring devices to improve production efficiency through real-time decision making
integrated robotics that can work alongside human workers
All of these technologies integrate with or rely on IIoT.
We've attached an infographic below to answer the question of what makes IIoT so valuable to manufacturing. If you find it useful, feel free to download and use the high-resolution version available at the end of this article.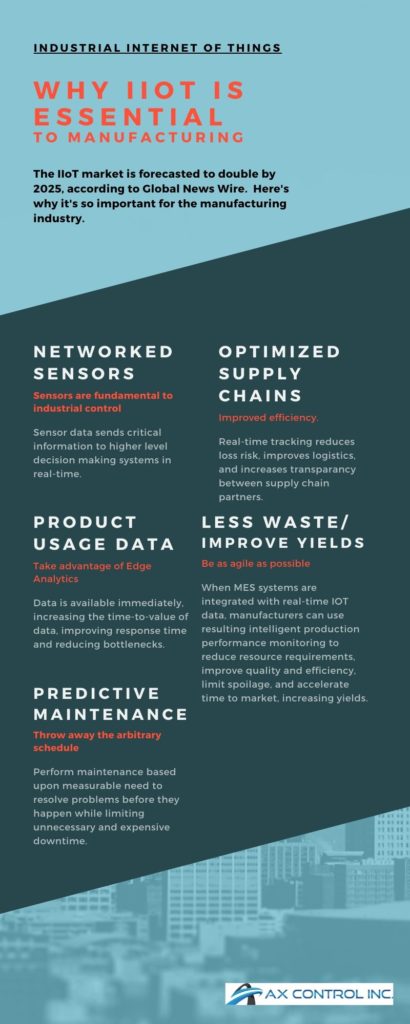 If you need to know more about how to bring your legacy equipment into the IIoT age, we've written about that.
AX Control, Inc provides industrial automation products and repair services to customers around the world.