We may remember the last few years as the time of unending disasters.  Historic spring flooding, wildfires, hurricanes, and other storms were so widespread across the USA in 2019 one-third of the country qualified for federal disaster relief. In Australia, nearly 30 million acres burned during their 2019 wildfire season. Then the pandemic began. With it came civil unrest, supply chain nightmares(remember all those ships stuck in the Suez Canal) and yet another round of natural disasters.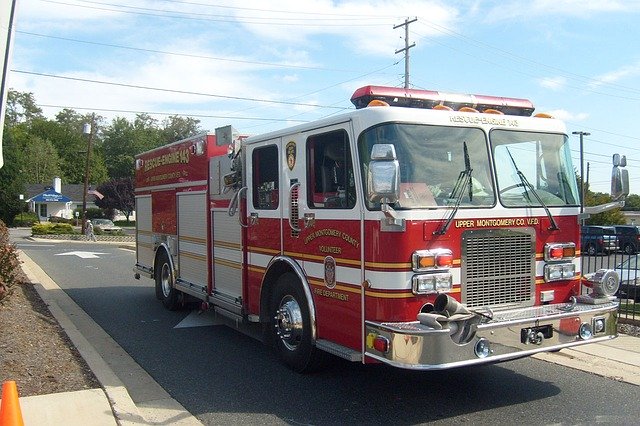 It should be a wake-up call for everyone.   Natural and other disasters can strike any part of the world. The probability of something unexpected impacting your manufacturing plant is high, and shouldn't be ignored.
Here are some key steps in minimizing the risks associated with an unforeseen disruption. 
Have an established action plan for your personnel.
If a disaster occurs, your managers and team members should know exactly where to go, what to do, and what they are responsible for. Outline responsibilities in advance. This will help each person or team understand how their role will help in maintaining safety or in returning operations back to normal. Your manufacturing disaster recovery plan should include the following:
A Triage Team
Consider what kind of medical issues could feasibly occur at your facility during a natural disaster, and how you might treat those until emergency help arrives. Make sure you have proper emergency supplies in an accessible location, ready to carry to your predetermined triage site. This should be part of your emergency evacuation plan.
A Communication Plan
Firstly, you should know how your team will communicate with each other during a disaster if traditional methods are offline and unavailable. For example, how would your team communicate if cell service and internet were both unavailable? Secondly, your employees should know how to communicate with you after a disaster in order to receive directions and updates about plant closure, changes in facility operations, and to receive other important information.
IT Continuity and Hard Data Storage
Your information technology systems rely on hardware like servers and networks, various software applications, and proper connectivity to your service provider. Developing a specific disaster recovery plan for this part of your business that covers every aspect of your IT infrastructure is critical to a quick recovery. Older, but still critical, paper documents must also be protected ahead of time or you will suffer the cost and lengthy–sometimes impossible–process of replacement.
Asset Management
There is no doubt that disasters are costly. But you won't know how costly unless you have an up-to-date inventory of all company assets and equipment. Your asset management list should also include a breakout of all essential equipment necessary for your continuance of operations and a plan of action to repair, replace, or reproduce anything on that list that is no longer usable.
Contingency for Total Operation Loss
A contingency plan for a total loss of operation. Options include moving to a temporary location while you're repairing your primary location. You may also make arrangements for very short-term manufacturing elsewhere. This can be through organizations related to yours, through the use of other buildings on your own site, or even through the short-term use of a competitor's facility.
Human Resource Planning
How will you handle payroll while your plant is out of service? Will you be prepared to help employees affected by a wide-reaching disaster to obtain FMLA (Family Medical Leave Act) protection? Do you have a backup management structure in place so everyone knows who will take charge if your leads are injured or incapacitated?
Help From Outside Experts
Your insurance policy should be reviewed by an independent insurance consultant on a regular basis to make sure it still provides adequate coverage. A professional QA/safety compliance expert may also be valuable in creating a clear and complete disaster strategy for your company.
Global Pandemic Preparation
In December of 2019, the only people aware of the Wuhan coronavirus (now known as Covid-19) were those directly affected by the virus, their doctors, and a few global health officials. Fast forward to now and it seems like every newspaper, newscast, marketplace forecast, and conversation includes some reference to the outbreak.
At this point, we have no idea how the virus will spread or what the long-term consequences will be. We do know panic and overreaction aren't helpful. But there's a vast difference between preparation and panic.
What to Do Now To Prepare
You can take several steps now to lessen the pandemic's business impact. Reconsider everything from your mindset to your supply chain. Also, consider the following steps.
Put your people first.
You should consider your employees as an expensive-to-replace resource. The cost of replacing an employee is typically two to three times their salary when you consider lost productivity and recruiting and training costs. Talk to your staff now about what they may need to help them through a possible outbreak in your area.
Also, consider how you can rethink your work practices. For many manufacturing facilities working from home is not an option, but the CDC suggests using social distancing to slow down the spread of highly contagious diseases. Consider extending work hours to limit the number of people working on each shift. It may be possible to staff some areas or processes one day while the rest of the plant is quiet. Additionally, some employees may need more flexibility because of children at home due to school closures.
If it comes to cutting hours or curtailing production altogether, consider whether you have the budget to pay your staff any part of their wage now. When production gets back to normal employees can pay back banked hours at an agreed-upon rate.
Get to know your suppliers.
Do you know where your inventory supply comes from? Now is the time to map your upstream suppliers to get a firm understanding of where your vulnerabilities lie. A shortage in one critical part can make daily business life difficult. However, a contingency plan laying out how to deal with shortages helps. Even better, good contingency plans may help you identify shortages weeks in advance, helping to limit their impact.
Look for source backups in case of supply-chain disruption. Know who you can call upon if your primary supplier is disrupted. A local source is preferable to a one located somewhere else on the globe. Additionally, try to find a local source as a final backup for any products with a high-risk supply chain. While cost may be higher, the benefit of continuing business may be worth it.
Focus on Facts.
It's important to stay informed rather than worry about what-if worst-case scenarios. Franklin Delano Roosevelt, who was one of the survivors of the 1918 Spanish Influenza pandemic, once said: "the only thing we have to fear is fear itself–nameless, unreasoning, unjustified terror which paralyzes needed efforts to convert retreat into advance." Look for factual numbers-based information from reliable sources to base your decisions on.
Why Disaster Preparedness is Important in the Mfg Industry
When the Vermeer Manufacturing Company in Pella, Iowa was hit by a tornado in 2018, the company was praised for following previously practiced emergency procedures. While 2,700 workers and visitors were at the plant that day, only seven ended up in the hospital. No serious injuries or deaths occurred. Three-fourths of their workforce was back to work within five days despite significant damage to multiple buildings on the site.
Natural disasters are going to happen.   But with forethought, practice, and an in-place manufacturing disaster recovery plan, a natural disaster doesn't have to mean a business disaster for you.   
Need more help? Visit Ready.gov and take a look at their Business Continuity Planning Suite. This includes YouTube tutorials and the Business Continuity Planning Suite that will help you create, improve, or update your continuity plan.
Need to increase your on-hand replacement part inventory? AX Control can help with that! Talk to our staff today.