GE Multilin has been around since 1995. This part of General Electric focuses on industrial controls and manufacturing relays. This includes flexible process bus solutions and dual and multi-feeder protection for industrial applications. It also includes integrated motor protection for medium/large induction and synchronous motors.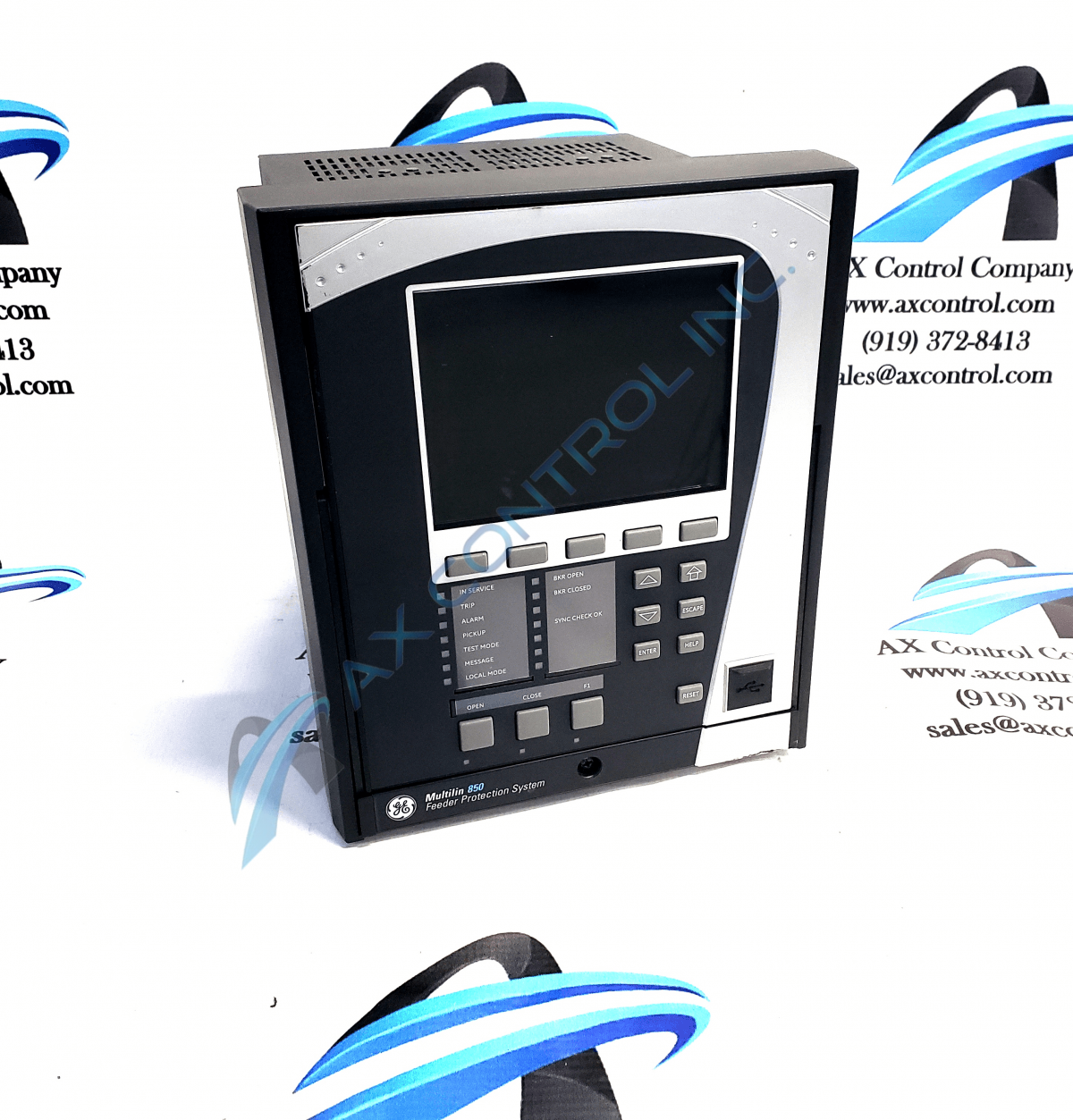 What is a Multilin Relay?
Industrial motors, feeder systems, transformers, and generators can use Multilin relays. These management relays protect while offering advanced monitoring functions.
GE Multilin is part of GE Grid Solutions. GE Grid Solutions is the renewable energy subsidiary of GE. It offers products and technology for control, metering, and communication. It is applicable for industrial, commercial, and transportation applications.
How are GE Multilin Relays used?
Many industries make use of GE Multilin relays. For example, utilities use the 850 Feeder protection system to ensure continuity within the power grid. Small and medium-sized distribution transformers, also part of the power grid, use the Multilin 350 feeder protection series.
Additionally, distributed generation interconnect protection and bus blocking often use the 750/760 Feeder management system. The 489 Generator Management Relay design protects and controls small to medium-sized generators. Moreover, the 369 and 469 Motor management relays offer management and protection to three-phase medium (369 AC only), and large (469 only) HP motors and driven equipment.
What are the benefits of Multilin Relays?
Multilin relays must stand up to rugged industrial standards. Most have front panel displays for viewing and programming in the field as well as RS232/RS485 ports to network and download data. Front panel LEDs are easy to read and the front keypad makes it simple to toggle through values and fault diagnosis information, as well as to set new data points.
A note about the FM2 Multilin and resetting trips
The FM2 Feeder series has a reset key that will allow a tripped state to be reset. However, earth faults or thermal overloads cannot be reset using this key. But the Lockout Reset feature will assign a fault to the programmable switch inputs. Overriding this lockout can occur through the lockout reset interlock.
How do I program my GE Multilin or update firmware?
GE is great about providing technical help to its users. There are over 100 Multilin videos on the gegridsolutions.com website covering everything from how to update the firmware to how to set a transient recorder. These videos are available in French, Spanish, Portuguese, English, and sometimes Russian.
AX Control carries a wide variety of GE Multilin products, including the GE Multilin 750.