If you need money for school, AX Control can help.
Yes, we know this seems a bit off-topic for our blog, but when you step back it's truly not.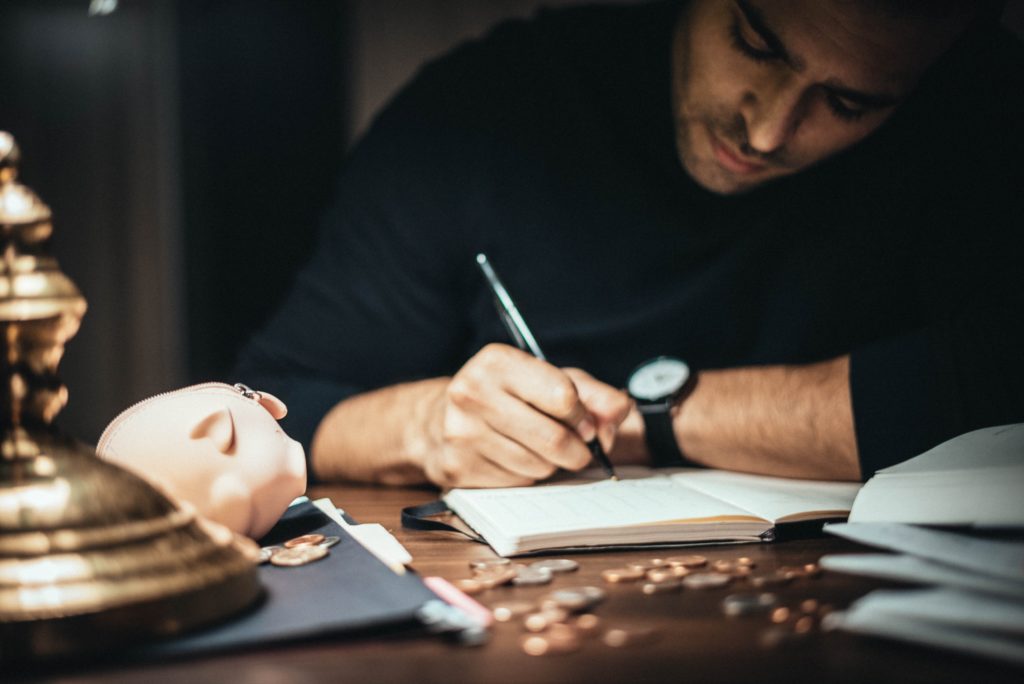 For one, our company sells components to manufacturing companies all over the world. As manufacturing becomes more competitive, well-educated employees drive growth and change. That means we have a vested interest in maintaining an educated workforce.
In fact, our company has offered a $1,000 scholarship for several years to help someone fulfill their educational goals. Hopefully, you'll take the time to look at that opportunity and even apply. But even if you don't, this blog post can help you 1. find opportunities and 2. have a better chance at winning scholarship money. Read on.
The Odds of Winning a Scholarship
According to ThinkImpact.com, 87% of all students don't receive any sort of private scholarship money for college. Sometimes students don't apply for scholarships because they believe anything below a 4.0 GPA will exclude them from winning.
This is patently untrue. In fact, 30% of all scholarships go to students with GPAs between 3.0 and 3.4.
If students have above-average SAT or ACT scores, they have a 2 out of 3 chance of winning a scholarship. Additionally, 1 out of every 3 private scholarships is awarded to STEM students.
The fact is, many scholarships don't even factor in your grades. And if your grades are less than stellar, choose scholarships where that's true. Look for scholarships that choose a recipient based on things you excel at, or at least things you can control in the present. For example, you are completely in control of the quality of essay you write for our company's scholarship contest, and that's the only thing we base our decision on.
How to Increase Chances of Winning A Scholarship
You have many ways to increase your odds of winning. Here are just a few.
Create a Scholarship Application Organizer. This is a spreadsheet that helps you keep track of when, where, and what to send. Keep track of deadline dates, the organization names and addresses, dates for application, essay, and other forms, and anything you need to send with your entry. Google "scholarship application organizer template" to find one that meets your needs.
Look for Scholarship Matches. You will not be a perfect fit for every scholarship. But you will be right for some. Invest the time to find the right scholarships for your age, your interests, your background, and your future. More on this later.
Follow Instructions. Scholarships may ask for a number of different items in the application process. Follow directions, and follow them completely. This means don't leave out an important document you've been asked to provide. Don't miss a deadline. And don't send in an essay that's shorter than the requirement or written on the wrong topic.
Apply, Apply, Apply. It's a numbers game. The more scholarships you apply to, the better your odds are of winning.
Stay organized. See numbers one and three on this list. Sort scholarships by application deadline. Figure out ahead of time how many recommendation letters, resumes, transcripts, etc. you'll need, then source all of them at one time if you can. This will make the entire process easier.
How to Find the Right Scholarships
Many people are overwhelmed with the idea of searching for scholarships, let alone applying. But here's a simple tip.
Start with a blank sheet of paper. Spend five minutes filling it up with simple one and two-word answers to these questions:
What state are you a resident of? Where is your college located? Its name? What is your major? Are you a member of or affiliated with any civic, religious, or other groups? What sports or activities were you active in during high school? Is there something about you or your family that people know you for?
Now, using that list as a jumping-off point, go to Google and type in this search string: site:com scholarship ________ . The blank is for any part of your list. For example, if you live in North Carolina and will be majoring in mechanical engineering you could type site:com scholarship North Carolina mechanical engineering, which would produce ten pages of results, including "The 51 Best Engineering Scholarships."
The same search string works for site:edu, site:net, and site:gov. You can make it as wide or as narrow as you like by adding or subtracting terms after site:edu scholarship. This is a great way to track down money for school.
How to Win Money for School Via Essay Scholarships
Ah, the dreaded essay. How do you write a long essay fast and efficiently? We have a trick for that, too.
First of all–and we can't say this too many times–read and follow the directions. Trust me when I tell you that too-short essay submissions, no matter how good, end up in the discard pile. Same with off-topic essays.
So how do you write a powerful and heartfelt essay that meets all the scholarship criteria for length and subject? First, understand what you need to write about. If you have to, do some research.
But don't start writing. Instead, find a recording app and start talking out your ideas. You'll find this goes much faster than writing, and you'll get a feel for what you want to say. Once you listen to your initial recording you'll be able to refine it, re-record, and then move on to a written transcription that has been edited for content and structure.
By talking out your ideas, you free your mind up to add more of your personality to your essay. And you'll find you have less writer's block that way. It will sound more like you because it is you.
Just remember to use tools like HemingwayApp or Grammarly to check for grammar and spelling issues before you submit.
Good luck! And don't forget to visit our scholarship page so you can check out the AX Control Academic Scholarship!